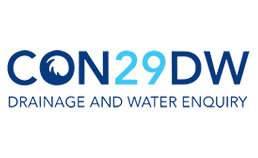 We will be amending the price of our CON29DW Residential and CON29DW Commercial drainage and water searches from Friday 1st April.
The CON29DW Residential will increase by £2 to £51.00 (£61.20 incl. VAT), as will related products. The CON29DW Commercial will increase by £15 to £210.00 (£252.00 incl. VAT).
For online customers, the new prices will automatically be shown when ordering. For customers ordering by post, any orders received prior to 1st April will be completed at the previous prices of £49.00 (£58.80 incl. VAT) / £195.00 (£234.00 incl. VAT).
A summary of the price changes can be seen in the table below:
Continue reading "CON29DW price changes from 1st April"